This past Saturday, our church family came to the farm for a work/service day. We had a wonderful time and I am so grateful to have such wonderful friends! My husband and I are on the far right and our children are spread out here and there in the picture. And, yes, our little one is in the car!
We started out the day in prayer, and then we all dispersed to our assigned jobs. The young ladies put up electric fence tape in the pasture. Once we allow our horses and goats out on the pasture, we will eventually move the fence to keep a rotation going.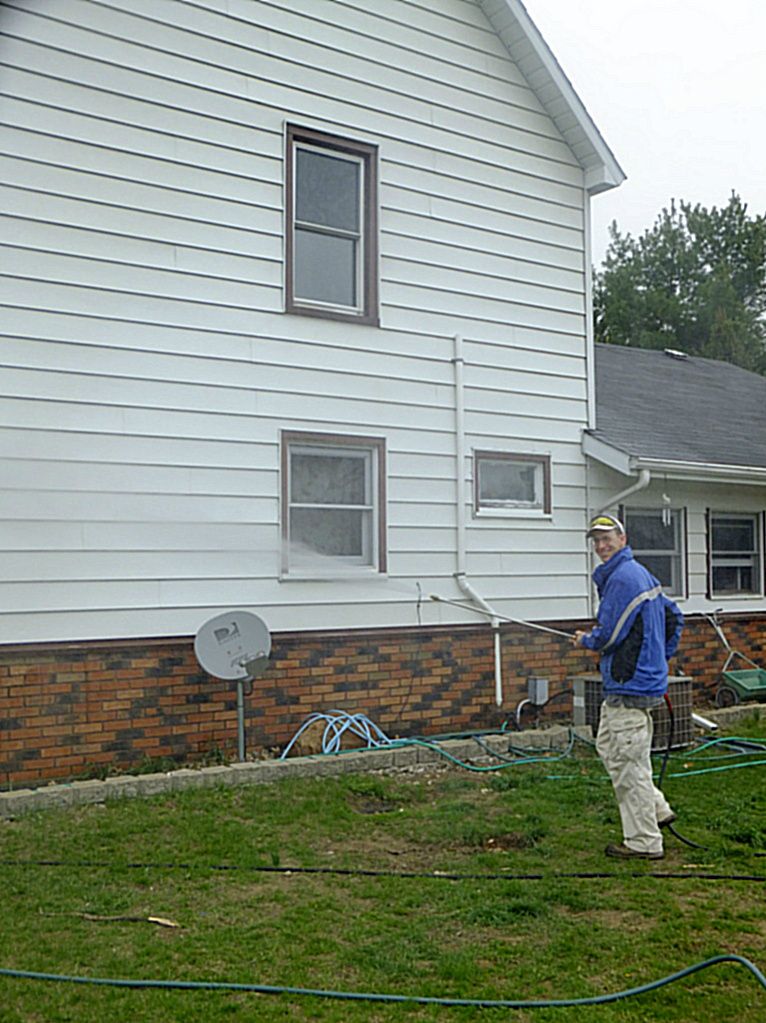 Our friend, Daniel, is power washing the house. It looks so much cleaner!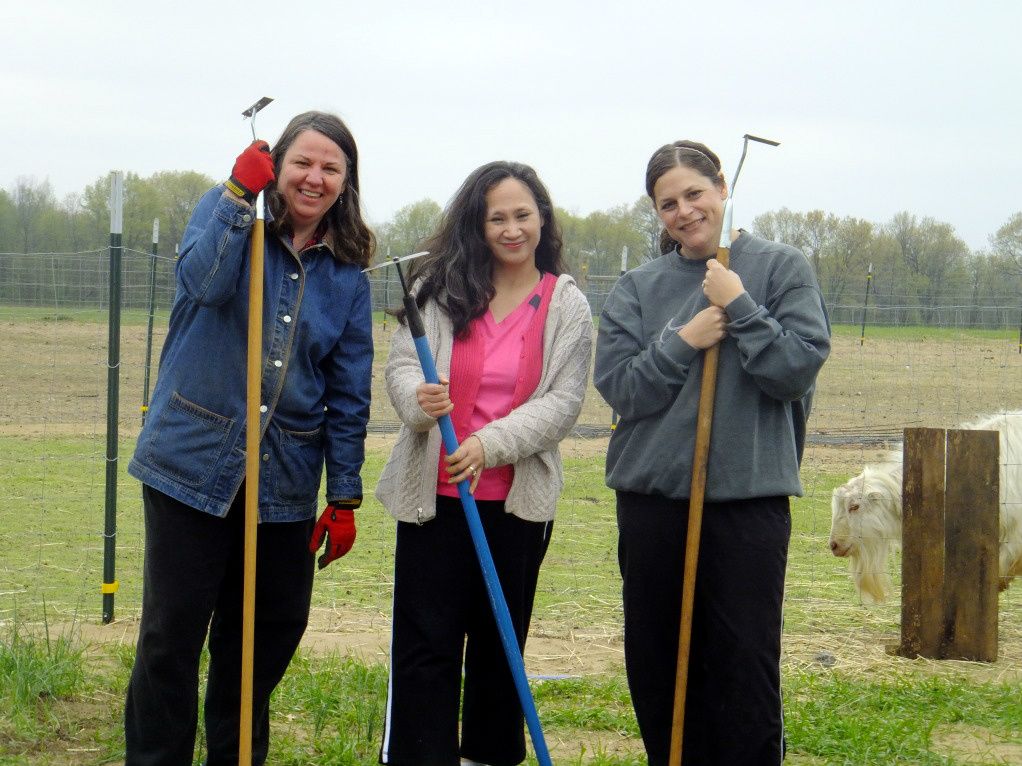 The ladies and I planted almost 100 pounds of potatoes! We also planted beets, carrots, radishes and transplanted about 40 broccoli plants. From left to right: Rhonda(
Walking With Sarah
), June(
A Wise Woman Builds Her Home
) and myself. We had a lot of laughs and always seem to make the most of our time with each other!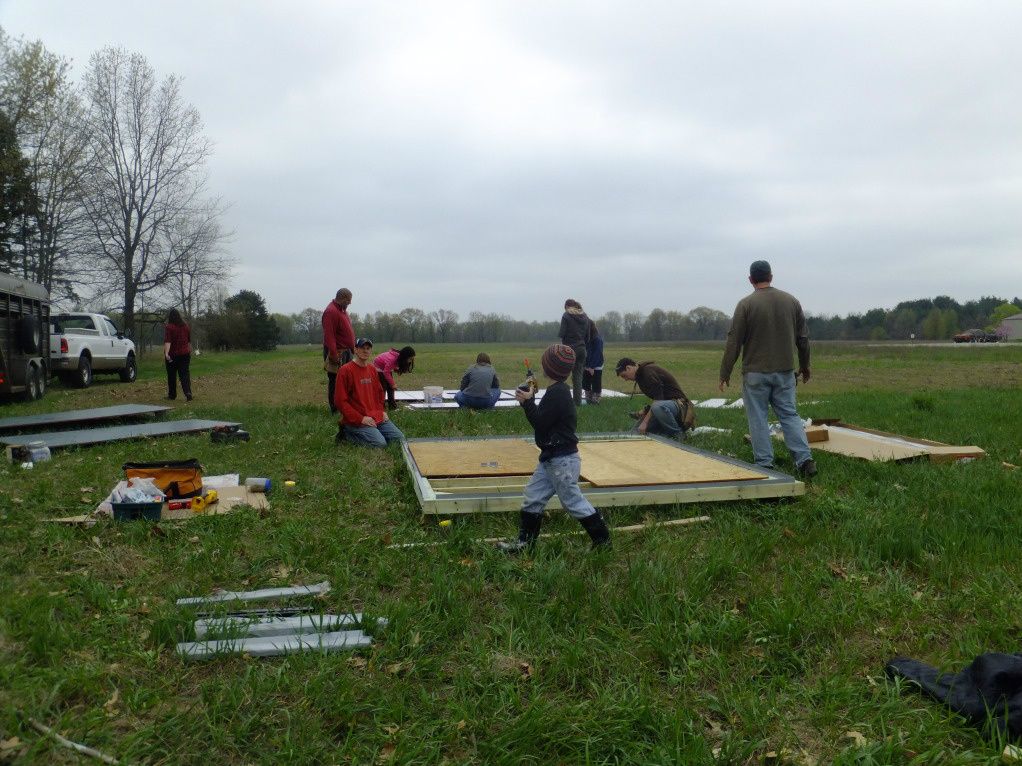 This is the beginning stages of our little farmstore!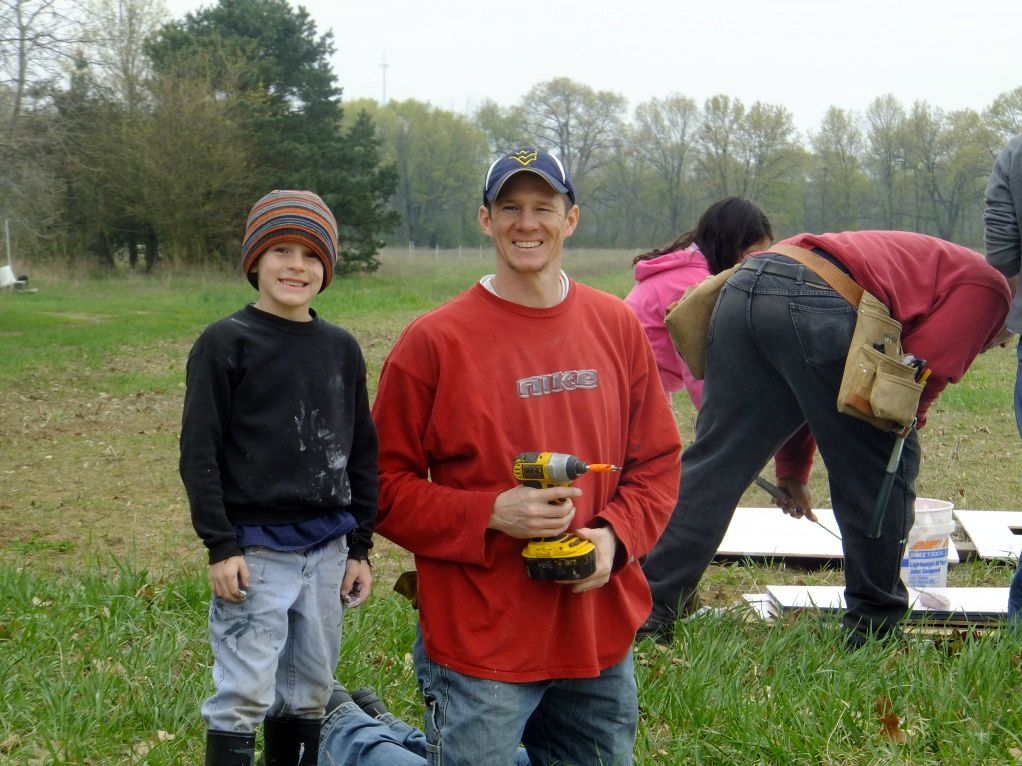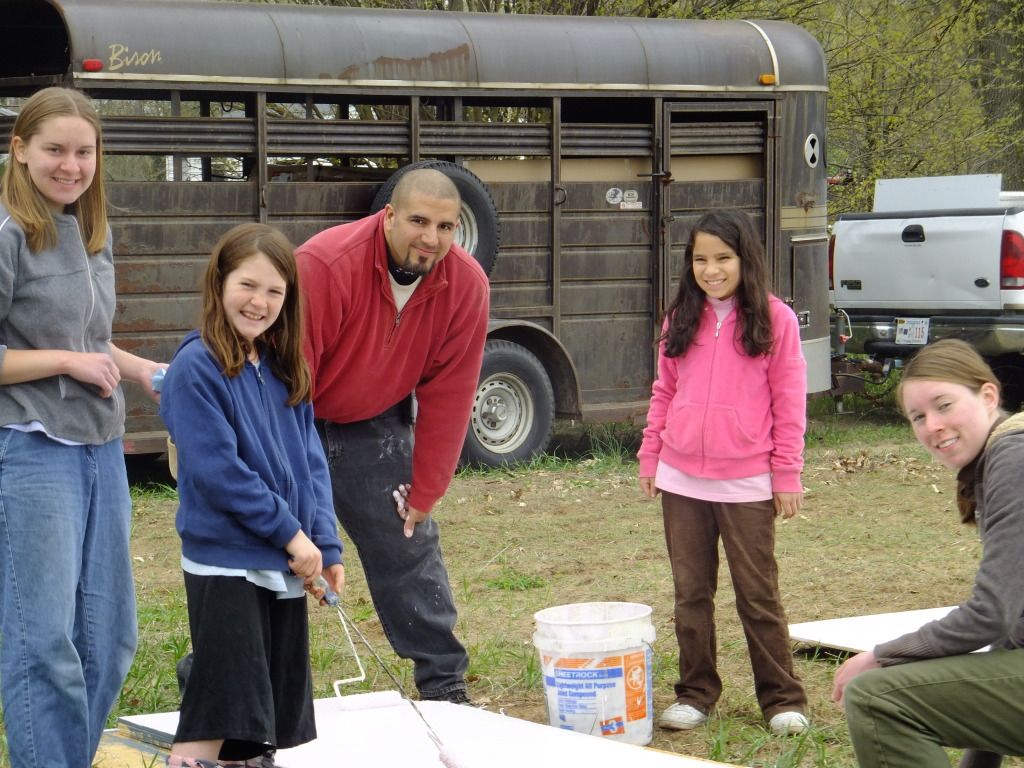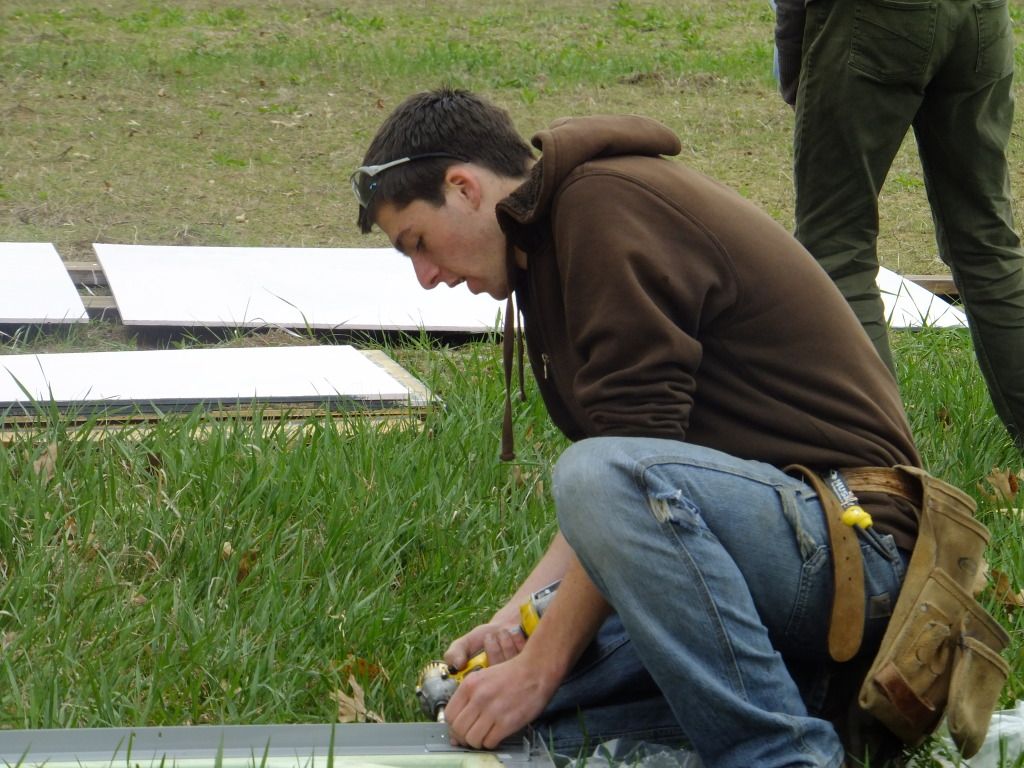 Herb(Rhonda's husband), who owns
Devine Homekrafters
, took charge of this building project and made sure everyone had a job to do. They did finish it, minus the roof and doorknobs!
The future Shock's Farmstore!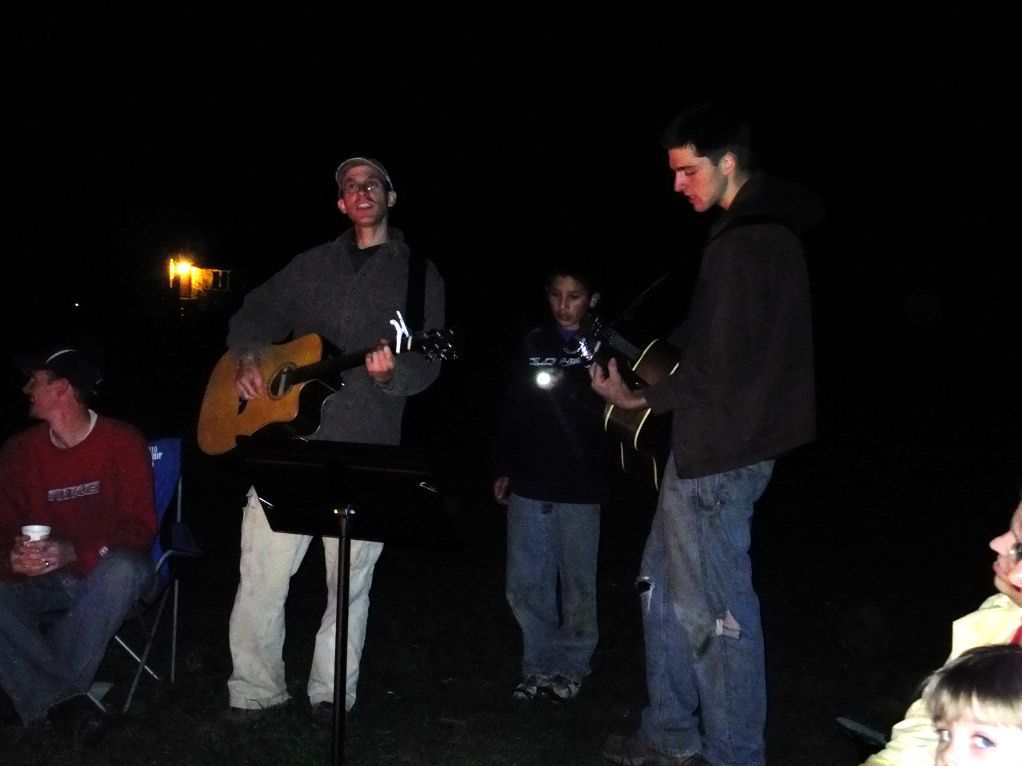 Of course we ended the day with a meal. Herb and Rhonda's sons led us in worship around the campfire and Steve(June's husband) prepared us for Holy Week. You can find out more about our church at
New Hope Christian Fellowship.
What a wonderful day! I am so thankful for their help and thankful to God for such a great church!
Are you encouraged by Our Simple Farm? If so, would you join me? Look to the upper left to join this blog, subscribe via email or like me on Facebook. You can also look below and become a fan by liking my blog and/or follow me on Twitter!